Building blockchain products with Bitmama just got easier, we will be holding a series of events that will teach how to integrate blockchain payments into your products.
Learn more about adding blockchain payments to new and existing products. Integrate Bitcoin, Ethereum, cUSD, and many more into your products.
About this event
How Financial Firms Are Adopting Cryptocurrency. It is no news that blockchain and cryptocurrency are disrupting and replacing traditional means of trade and exchange. Bitcoin, the world's most popular cryptocurrency, has been adopted by Global institutions like JP Morgan.
About this session
This session promises to remove the complexity around creating useful and impactful blockchain payment products. In the session, we will reveal the Bitmama API and how you can build by integrating directly with the API.
The Session will cover
How top global firms are adopting cryptocurrency
Fundamentals of blockchain payments
Product ideas and use cases such as Cross border money transfer, Payment gateway, social payments, and more.
Exploring the Bitmama API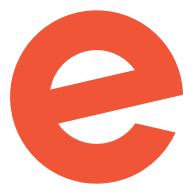 If you are not a developer, please share with your developer friends.
About Bitmama
Founded in April 2016, Bitmama started out as a P2P digital currency exchange. It quickly grew into a platform where traders buy and sell new digital currencies like bitcoin and Ethereum. Bitmama is focused on building a global payment infrastructure that enables businesses to integrate cryptocurrency into new or existing products.
Recommended – What's in the Bitmama App?